Retail Pro Provides a Solid Data Foundation for Customer Service
At Al-Haddad
"Our customers flock toward discount items. So for our business, the most important thing in Retail Pro is its strong and flexible promotions. It is a powerful solution, fantastic, and easy to use."
Anas Mosa | Group IT Director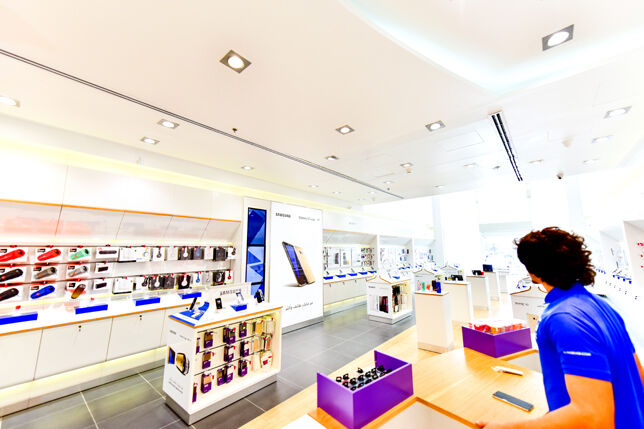 In 1990, Khalid and Basheer Al-Haddad founded Al-Haddad Telecom in the major urban center of Jeddah, located in western Saudi Arabia.
Today, more than a generation later, the company is the largest mobile electronics firm in the kingdom and is known for its high service standards, large network of retail outlets and history of professional experience – especially in selling and servicing cutting-edge mobile phones, tablets, and accessories.
With over 1,000 employees, Al-Haddad Telecom is considered one of the fastest growing companies in the Middle East. And, in every one of its 80 Kube retail locations, Al-Haddad uses Retail Pro POS and retail management software.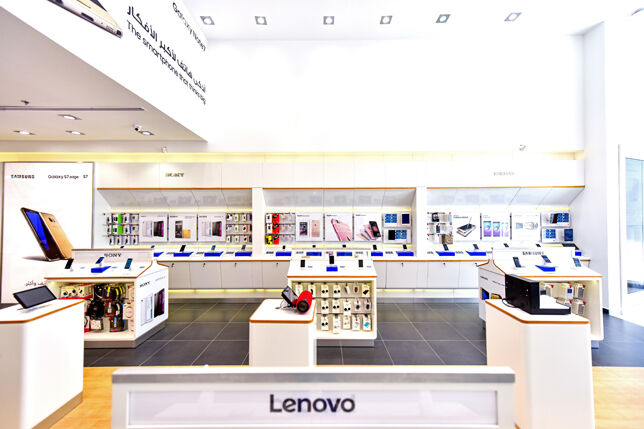 Connecting Data between Stores and HQ
Retail Pro has helped Al-Haddad build a solid foundation for serving their customers.
With Retail Pro software and expert support from their Retail Pro Business Partner, Retail Technology Establishment, Al-Haddad created a reliable and secure front-end system. Al-Haddad receives real-time store updates and generates timely reports from their Retail Pro. Those reports rely upon data transfer using the Enterprise Communication Manager in Retail Pro to accurately and efficiently sync inventory, shopper, and sales order data between stores and the main server at their headquarters.
ECM uses higher bandwidth networks to deliver data faster than traditional polling. It sends data via open transport using XML, enabling open data exchange between Retail Pro and every other integrated software, including their ecommerce site.
When an order is placed online, shopper profiles and orders are exported securely back to the Retail Pro platform for processing and fulfillment.
The more often data is sent to Retail Pro, the more current the information will be for the retailer, and Al-Haddad chooses to run real-time updates so they can act quickly on current sales trends.
And that is the key to unlocking effectiveness with retail data – using it to shape business decisions.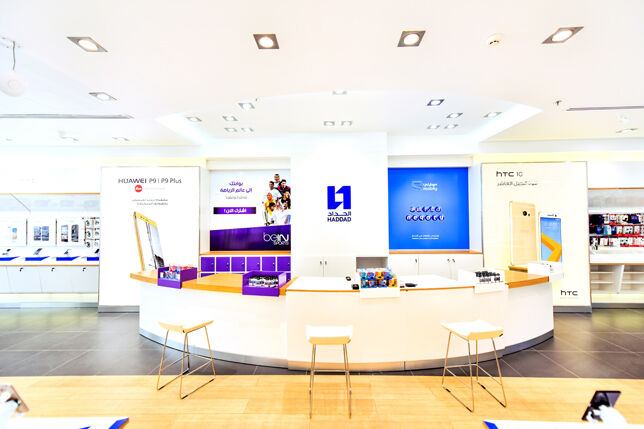 Leveraging Data to Sell More Goods
With real-time store updates in Retail Pro, Al-Haddad is able to keep a close watch on what products are popular with customers and use that data to shape merchandising choices. Al-Haddad manages their inventory using the strong inventory management and serial control functionality in Retail Pro – critical for electronics retailers.
The retailer also leverages replenishment functionality in Retail Pro to ensure the appropriate quantity of popular mobile devices and accessories is always in stock. Having the right amount of inventory available in their stores enables Al-Haddad to save every sale.
Al-Haddad also uses store data to determine more effective promotions and sell more goods.
"Our customers flock toward promotion and discount items. So for our business, the most important thing in Retail Pro is its strong and flexible promotions. It is a powerful solution, fantastic, and easy to use," said Anas Mosa.
Ease of use in Retail Pro enables Al-Haddad sales associates to focus on engaging customers, educating them on current promotions and providing great service. Customer data in Retail Pro also empowers Al-Haddad to provide a frictionless store and checkout experience, and a satisfied shopper is a loyal customer.
"Our customers are at the heart of every decision in our business. We serve them with an unbeatable combination of technology, product choice, and service," said Anas Mosa, Al-Haddad's group IT director. "We strive to keep improving the customer experience at our stores and online, and we're using Retail Pro to do it."
About Retail Pro

Retail Pro International (RPI) is a global leader in retail management software that is recognized world-wide for rich functionality, multi-national capabilities, and unparalleled flexibility. For 30 years, RPI has innovated retail software solutions to help retailers optimize business operations and have more time to focus on what really matters – cultivating customer engagement and capitalizing on retail's trends. Retail Pro is the chosen software platform for unified commerce strategy by retailers in 125+ countries. To learn more, visit www.retailpro.com
About RTE
Since 2008, Saudi-Arabian-based Retail Technology has quickly established itself as a leading Retail Pro Business Partner and Value-Added Reseller in the Middle East region. Retail Technology's focus on performance, innovation and support has led to impressive growth for the young company, which capped off a successful 2013 by being named the 2013 Retail Pro's Partner of the Year (Middle East/Africa region).